Pat Mannix
Submitted by: gatherum - 18-Sep-2015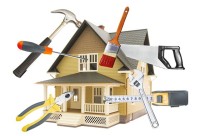 We're regularly asked about the tax consequences of renovating to sell for a profit and the answers and issues that may arise often surprise clients. Here's some information on renovating for profit and the significance of substantial renovations.
...
read more
Submitted by: gatherum - 26-Jan-2015
Self Managed Superannuation Funds (SMSFs) have been able to borrow to fund investment property purchases using limited recourse borrowing arrangements since 2007 and this has been a great strategy for investors to increase their property portfolio.
The ability to save up to 34 per cent income tax while paying off loan principal and to have your super fund assets free from capital gains tax .....
...
read more