Bec Mackie
Bec Mackie
Partner
Bec has 20 years' experience with property and small business taxes. Property is a favoured investment for many of our clients so her knowledge is vital.
She has substantial experience in tax, accounting and self-managed superannuation for business and property investor clients. She is renowned for her knowledge in property tax law and has honed her property tax skills via writing for Property News Magazines/Blogs and being continually updated in this speciality.
Bec also works closely with her small business clients, providing strategic tax advice, business structuring and wealth creation. She has extensive knowledge regarding self-managed superannuation implementation and compliance, including property investment within this structure.
Through one-on-one tailored advice, Bec ensures that all of her valued clients are structured in an effective manner and can receive optimal returns on their property investments and tax strategies, whilst still achieving asset protection.
Pat Mannix
Pat Mannix
Partner
With over 20 years experience in tax, accounting and property, Pat took over the reins of Gatherum-Goss & Assoc in 2007 and moved the office to its currently location in Blackburn.
Pat's commercial experience centres around advice for small business people, property investors and high net worth families via trust structuring and self-managed superannuation.
In addition, Pat has specific skills in valuing and advising physiotherapists, medical and allied health professionals and in particular, provides valuations for allied health practices Australia-wide. The valuation of other small businesses is also within Pat's area of expertise. He has extensive experience in structuring direct property transactions within super and other tax effective strategies that address our clients' retirement aims.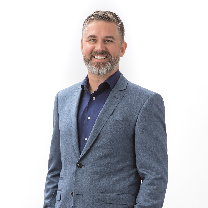 Darren Foster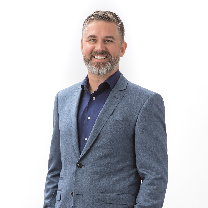 Darren Foster
Financial Advice Partner - Paris Financial
Darren has worked in the finance industry since 1993, and is passionate about providing an excellent holistic financial service to individuals and businesses. Darren works closely with our accountants to provide individual, strategic financial advice and ongoing services to meet your personal and financial goals.
Darren possesses extensive wealth creation knowledge in self-managed superannuation funds, direct investment properties, managed funds, cash management, investment bonds, fixed interest style investments, salary sacrifice and co-contributions, retirement and pre-retirement planning including transition to retirement pension, allocated pensions and working with Centrelink to maximise your entitlements.
He is a Certified Financial Planner, holds a Bachelor of Business (Economics & Accounting) and a Diploma of Financial Planning. Darren is also a member of the Financial Planning Association of Australia.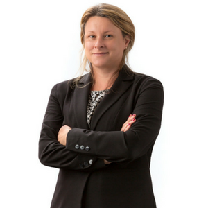 Linda Hamilton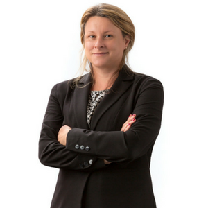 Linda Hamilton
Lending & Finance Partner - Paris Financial
Linda is a member of our parent company, Paris Financial, and has an in depth understanding of all facets of consumer and commercial lending and finance with more than 17 years' experience working in the Banking and Finance sector. Having worked previously as a Finance Broker, including one of the big 4 banks as a Relationship Manager.
Linda has excellent client management skills and has the ability to coordinate intricate deals effectively and efficiently. She is well respected for her wealth of knowledge within banking and finance and has mentored several individuals within this sector.
Linda's close relationship with the accounting and planning teams within Gatherum-Goss & Assoc and Paris Financial ensures clear communication for our clients. She enjoys working closely with her clients to achieve the very best outcome that is tailored specifically for them.
Beau Coyle
Beau Coyle
Senior Accountant - CPA
Beau has over 7 years' experience dealing with small business tax and investor clients. His commercial understanding of small business clients is excellent. He has developed extensive knowledge of financial statements and income tax returns for companies, investment trusts, small businesses and self managed superannuation.
Beau works closely with our small business clients who use cloud based accounting software such as Xero. His knowledge of this software enables him to provide ongoing advice to his clients. He has considerable experience in property investment and tax effective structuring, ensuring the best advice possible.
Beau's diverse clientele, which range from high wealth individuals to property investors and developers, all value his technical skills and client focus.
Sarah Tobias
Sarah Tobias
Accountant
Sarah has been working with our clients in small business taxation for over 10 years. Her client communication and team skills are added strengths, specialising in preparing financial statements and tax returns for small business and property investors.
Sarah's experience in the area of GST means that she is able to advise and assist small business clients on this highly complex tax. She is adept in the area of structuring for property ownership, tax effectiveness and asset protection.
Sarah enjoys advising her valued clients of ways to minimise their tax through tax planning and effective tax structures.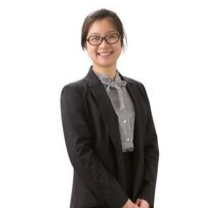 Nicole Zhou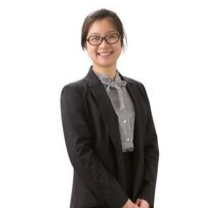 Nicole Zhou
Senior Accountant - CPA
Nicole has over 7 years' small business tax knowledge. She has also been trained in all property taxes and so her advice is particularly valued in this space.
Specialising in property investors and developers, Nicole can be relied upon for the correct answer in this complex area of taxation. This experience also allows Nicole to identify possible tax savings and structuring options to ensure her clients are getting the best outcome possible, for now and into the future.
Nicole also has a wealth of knowledge in the area of self-managed superannuation particularly where property is involved. Her attention to detail and wealth of experience in this space is also valued by our clients.
Vicki Huang
Vicki Huang
Accountant
Vicki has over 10 years' experience as a small business tax champion. She is passionate about reaching each client's individual goals. Vicki's involvement in our property tax team allows for each client to have a simple and successful experience.
In particular, her understanding of the many different taxes we have means that she is capable of assisting small businesses and individual clients to achieve and exceed their financial goals.
Vicki's exceptional client service and high attention to detail are thoroughly appreciated by our clients.