U R the Bank Series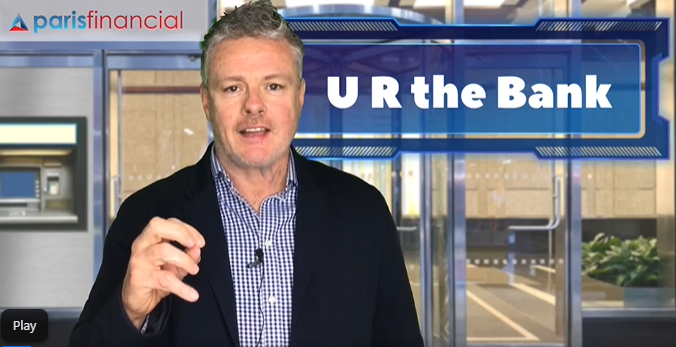 Watch here: U R the Bank Video
Pat Mannix is launching a new series called U R the bank! Follow each episode to find out how you can be your own bank, develop your own property portfolio, and protect your assets.
These are the key points he'll be covering for a growing small business in this U R the Bank series:
- Developing family wealth
- Protecting private assets
- Reduce business risk
- Tax effectiveness
Tune in to each episode! Our team at Paris Financial would love to hear from you, feel free to contact our office to discuss: (03) 8393 1000.